The Tennessee Jazz & Blues Society announces March and April performances in its Great Albums Concert Series.
First up was Friday, March 24, for the classic Sonny Rollins recording, "Saxophone Colossus." Featured artists were Evan Cobb (saxophone), Matt Endahl (piano), Jonathan Wires (bass), and Chris Brown (drums), and it was a fantastic concert!
Coming up next in April is a performance of the Bill Evans Trio recording, "Waltz for Debby" Friday, April 28, with Bruce Dudley, Jim Ferguson, and Josh Hunt.
There will be two performances of this classic recording, in the Jazz Cave at the Nashville Jazz Workshop. Tickets are available online from Brown Paper Tickets.
Tickets for each show will be $20 for the general public, $15 for TJBS members, and $15 for high school and college students. Ticket sales are final.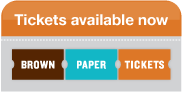 Members and friends of the TJBS, and all fans of good music, are invited to come out for this evening of great jazz!