The next in the TJBS Great Albums Concert Series takes place Saturday, December 3, and will get you in the holiday spirit with a performance of the classic Vince Guaraldi recording, "A Charlie Brown Christmas."
Vince Guaraldi was a well-respected jazz pianist of the 1950's and 1960's who also achieved success with a number of popular recordings and soundtracks. The best known of these was the soundtrack for the animated Charlie Brown Christmas TV special in 1965. The recording includes such instantly-recognizable tunes as "Linus and Lucy," "Skating," and "Christmas Time is Here."
Guaraldi's genius was that, this music, while accessible to popular tastes, was also extremely hip, and remains so to this day. Who better to present this music than Nashville's own Jody Nardone, an audience favorite who has a similar talent for delighting audiences with great jazz, infectious energy, and swing. TJBS supporters will remember Jody's wonderful Christmas Jazz Concert of several years back. For this performance he will be joined by longtime trio-mate Jerry Navarro on bass and Chris Brown on drums.
The Tennessee Jazz and Blues Society will present two performances of this classic recording on Saturday, December 3, at 6 pm and 8:30 pm, at the Nashville Jazz Workshop. Tickets will be available online from Brown Paper Tickets beginning November 18.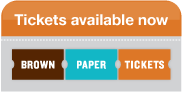 Tickets for each show will be $20 for the general public, $15 for TJBS members, and $15 for high school and college students. Ticket sales are final.
The location is the Nashville Jazz Workshop's Jazz Cave. Members and friends of the TJBS, and all fans of good music, are invited to come out for an evening of great jazz.