The next installment of the TJBS Great Albums Concert Series is Sunday, Sept 24, 6:00 and 8:00. at Rudy's Jazz Room, 809 Gleaves Street in the Gulch. The performance will celebrate the classic John Coltrane recording, Blue Train. The featured artist will be saxophonist Michael Jenner. Also on hand will be trumpeter Jim Williamson and trombonist Roy Agee.
This concert continues our partnership Rudy's and moves to a new night and time. Seats for both shows will be General Admission (no reserved seating). Rudy's has a full bar and restaurant (no BYOB).
Tickets will be $15 for TJBS members and students, $20 for non-members. Tickets are on sale through Brown Paper Tickets.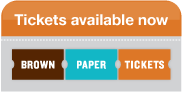 Blue Train was John Coltrane's first time as session leader on Blue Note and third session as a leader, recorded on 15 September 1957 for Blue Note at the Van Gelder Studio in Hackensack, New Jersey, although he was still under contract of Prestige (that is why the rear jacket has: "John Coltrane performs by courtesy of Prestige Records"). The sextet includes Lee Morgan, Curtis Fuller, Kenny Drew, Paul Chambers and "Philly" Joe Jones.
Saxophonist Michael Jenner was raised in Pittsburgh and has been based in New Orleans for twenty years. Inspired by the swinging roots of Pittsburgh's jazz tradition, and the profound influence of New Orleans' street beats, he has cultivated a sophisticated and diverse sound grounded in the jazz and funk traditions, ranging from  Art Blakey  and Lennie Tristano to The Meters and Dr. John.
ABOUT THE SERIES
The Great Albums Concert Series shows the incredible talent of Nashville's jazz and blues artists with performances of the greatest jazz and blues albums in history. The series features rare, often first-time collaborations between Music City's most celebrated singers and instrumentalists, tackling live performances of works by artists such as Nancy Wilson, Cannonball Adderley, John Coltrane, Ella Fitzgerald, and Louis Armstrong. Audiences will leave with new knowledge and appreciation of a landmark album, and will understand the greatness of our own artists, as they "step into the shoes" of the most historic and engaging musical artists of the 20th century.