The next installment of the TJBS Great Albums Concert Series is Sunday, October 22, 6:30 and 8:00. at Rudy's Jazz Room, 809 Gleaves Street in the Gulch. The performance will celebrate the classic Pat Metheny Trio recording, Bright Size Life. The featured artists will be guitarist Lindsey Miller, bassist Roy Vogt, and drummer Danny Gottlieb.
This concert continues our partnership Rudy's and moves to a new night and time. Seats for both shows will be General Admission (no reserved seating). Rudy's has a full bar and restaurant (no BYOB).
Tickets will be $15 for TJBS members and students, $20 for non-members. Tickets will be on sale through Brown Paper Tickets starting September 27.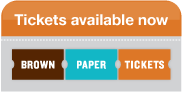 Bright Size Life was Pat Metheny's first trio recording as a leader, recorded when he was just 21 years of age. He was already demonstrating the tone, phrasing, compositional style, and adventurousness that would go on to characterize his work as a mature artist. Metheny was already working in Gary Burton's band, and his drummer for this date was fellow Burton bandmate Bob Moses. The date was also one of the earliest recordings of bassist Jaco Pastorius, who would himself go on to become a jazz legend.
We extend a special thanks to TJBS Board member and bassist Roy Vogt for organizing this date and assembling a remarkable band. Guitarist Lindsey Miller, a graduate of North Texas University, is one of Nashville's foremost contemporary guitarists. Lindsey is in high demand as a studio and touring guitarist, and we're very fortunate to have her for this date. In the role of Jaco Pastorius is Roy Vogt himself. Roy, a Belmont University faculty member, is also one of Nashville's foremost contemporary and jazz fusion players. On drums will be none other than legendary drummer Danny Gottlieb, himself a longtime member of the Pat Metheny Trio. Due to the album's short length (38 minutes), each show will be graced by additional music including solo guitar from Lindsey Miller and a possible guest appearance by Danny's wife, percussionist Beth Gottlieb. This is a concert you won't want to miss!
ABOUT THE SERIES
The Great Albums Concert Series shows the incredible talent of Nashville's jazz and blues artists with performances of the greatest jazz and blues albums in history. The series features rare, often first-time collaborations between Music City's most celebrated singers and instrumentalists, tackling live performances of works by artists such as Nancy Wilson, Cannonball Adderley, John Coltrane, Ella Fitzgerald, and Louis Armstrong. Audiences will leave with new knowledge and appreciation of a landmark album, and will understand the greatness of our own artists, as they "step into the shoes" of the most historic and engaging musical artists of the 20th century.