The next installment of the TJBS Great Albums Concert Series is Sunday, August 27, 6:00 and 8:00 pm. at Rudy's Jazz Room, 809 Gleaves Street in the Gulch. The performance will celebrate the classic Miles Davis recording, Someday My Prince Will Come. The featured artist will be trumpeter Emmanuel Echem.
This concert continues our partnership Rudy's and moves to a new night and time. Seats for both shows will be General Admission (no reserved seating). Rudy's has a full bar and restaurant (no BYOB).
Tickets will be $15 for TJBS members and students, $20 for non-members. Tickets are on sale through Brown Paper Tickets.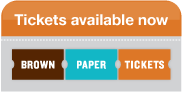 Someday My Prince Will Come was the seventh studio recording for Miles Davis and featured his working quintet (Winton Kelly, Paul Chambers, Jimmy Cobb, and Hank Mobley, with cameos by ex-band members John Coltrane and Philly Joe Jones). The album included a combination of standards and Miles Davis originals, and was described in a Down Beat review as one of Davis' most "romantic, bluesy, and intentionally seductive programs."
Emmanuel Echem is one the most creative young trumpet players around town. Barely out of college, he is already a member of the Nashville Jazz Composers Collective. His playing shows an authority and maturity beyond his years. Equally at home with standards and original compositions, Emmanuel is the ideal leader for this performance!
ABOUT THE SERIES
The Great Albums Concert Series shows the incredible talent of Nashville's jazz and blues artists with performances of the greatest jazz and blues albums in history. The series features rare, often first-time collaborations between Music City's most celebrated singers and instrumentalists, tackling live performances of works by artists such as Nancy Wilson, Cannonball Adderley, John Coltrane, Ella Fitzgerald, and Louis Armstrong. Audiences will leave with new knowledge and appreciation of a landmark album, and will understand the greatness of our own artists, as they "step into the shoes" of the most historic and engaging musical artists of the 20th century.