The next concert in the TJBS Great Albums Concert Series is Friday, May 26, 6:30 and 8:30 pm. The performance will celebrate the classic Gene Ammons and Sonny Stitt recording, Boss Tenors. Featured performers will be saxophonists Evan Cobb and Rahsaan Barber.
Joining them will be drummer Duffy Jackson, pianist Matt Endahl, and bassist John Birdsong.
The concert will take place at the newly-opened Rudy's Jazz Room, at 809 Gleaves Street in the Gulch. We're excited to begin a new partnership with Rudy's, and think this will be a great venue for our members and friends to enjoy great jazz performance.
Tickets will be $15 for TJBS members and students, $20 for non-members. Tickets are on sale through Brown Paper Tickets. Seats for both shows will be General Admission (no reserved seating). Rudy's has a full bar and restaurant, so unlike our concerts in the Jazz Cave, this event will not be BYOB.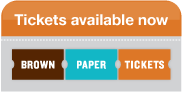 Boss Tenors (subtitled Straight Ahead from Chicago August 1961) was recorded by saxophonists Gene Ammons and Sonny Stitt in Chicago in 1961 and originally released on the Verve label. Scott Yanow of AllMusic notes that  "Ammons and Stitt teamed together many times over a three-decade period, including co-leading a band during 1950-1952, but Boss Tenors is arguably their finest recording. Backed by pianist John Houston, bassist Buster Williams, and drummer George Brown, Ammons and Stitt battle it out on There Is No Greater Love, Ammons' The One Before This, Autumn Leaves, Blues Up and Down, and Stitt's Counter Clockwise. This is competitive bebop at its best, with Stitt and Ammons proving to be equal matches."
You won't want to miss music city's own version of the Boss Tenors performing this classic recording!
ABOUT THE SERIES
The Great Albums Concert Series shows the incredible talent of Nashville's jazz and blues artists with performances of the greatest jazz and blues albums in history. The series features rare, often first-time collaborations between Music City's most celebrated singers and instrumentalists, tackling live performances of works by artists such as Nancy Wilson, Cannonball Adderley, John Coltrane, Ella Fitzgerald, and Louis Armstrong. Audiences will leave with new knowledge and appreciation of a landmark album, and will understand the greatness of our own artists, as they "step into the shoes" of the most historic and engaging musical artists of the 20th century.