Pianist/vocalist Jody Nardone was the guest artist for the latest installment of the new Sessions at Steinway series sponsored by the Tennessee Jazz & Blues Society and the Steinway Piano Gallery. With him were longtime trio-mates Jerry Navarro (bass) and Nioshi Jackson (drums) and host/interviewer Cliff Richmond. The interview/performance series is a new concept designed to give local fans an intimate look at their favorite local artists.
An appreciative crowd was treated to a behind-the-scenes view of Nardone's life, musical development, and thought processes. He talked, for instance, about how he came to incorporate so many musical styles into his performance, and how such musical diversity is important for jazz. Besides giving a tour-de-force performance, Jody and the Trio demonstrated their approach to collective improvisation, honed over the course of a 10-year residency at the late, lamented F. Scott's. Nardone also demonstrated his vocal prowess, much to the crowd's delight. Host Richmond moderated the session with a light and skillful touch, and joined the Trio on guitar at the end for two songs.
The next installment in the series will feature drummer Chester Thompson, and will take place Saturday, December 6 at 1:30 pm.
---
Sessions at Steinway is modeled after the award-winning series, Inside The Actors's Studio and was conceived by saxophonist and TJBS Vice-President, Rahsaan Barber. The new series combines interview and performance, featuring guest hosts and artists whose work enriches Music City's jazz and blues scenes. It offers audiences the rare chance to to hear unique and personal accounts of life both on and away from the stage. The "sessions" will include short performances and a Q&A segment for audience interaction.
Tickets are $10 for TJBS members and $15 for non-members. Student tickets are $10. Tickets can be purchased online: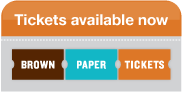 TJBS members will receive a discount code by email, or can email us to request the code.
We thank the Steinway Piano Gallery for their co-sponsorship of this event!
"Since 1929, Steinway Piano Gallery has offered the very best pianos in every price range, as a result we sell more pianos than any else in Middle Tennessee."