On Saturday, March 5 the popular series Sessions at Steinway kicks off for 2016 with trombonist Roy Agee as the featured guest. The event takes place on Saturday, March 5 at 1:30pm at the Steinway Piano Gallery of Nashville.
Roy Agee is one of Nashville's most dynamic and in-demand jazz trombonists, and has played with virtually every major jazz artist in town. He is also an in-demand session player and touring musician for jazz, R&B, and funk. His most famous gig in recent memory was a stint touring with Prince for over a year. He currently co-leads and arranges for the Double A Octet.
Besides being a phenomenal trombonist, Roy is a multi-instrumentalist (sings and plays banjo) and has a zany wit. Be sure to join us for this afternoon of conversation, great music, and who knows what else?
Joining Roy for the afternoon interview/performance will be Joe Davidian (piano), Josh Hunt (drums), and Roger Spencer (bass).
More information about the March 5 date will be posted shortly, but meantime you can purchase tickets online or at the door. Tickets are $15, $10 for TJBS members and students.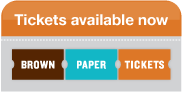 MEDIA LINKS
Nashville Scene: Nashville Trombonist Roy Agee Brings Big Brass and Bigger Personality To Prince's Live Show
Tennessean video: Prince's Trombone Player Works With The New Dylans
---
Sessions at Steinway is modeled after the award-winning series Inside the Actors's Studio, and was conceived by saxophonist and TJBS Vice-President, Rahsaan Barber. It offers audiences the rare chance to hear unique and personal accounts of life both on and away from the stage. The "sessions" will include short performances and a Q&A segment for audience interaction.
The Steinway Piano Gallery of Nashville us located at 4285 Sidco Drive, Nashville, TN 37204.