Saturday, August 6, is the second installment of the new concert series produced by the Tennessee Jazz & Blues Society!
The Great Albums Concert Series will present classic jazz and blues albums in their entirety, performed by top local artists.
The next concert will feature the classic John Coltrane recording, "Giant Steps." Performing will be Don Aliquo (saxophone), Jody Nardone (piano), Marcus Finnie (drums), and Jack Aylor (bass). The project is considered by most critics and fans to be one of the classic jazz albums.
The music on the original "Giant Steps" recording is a virtuoso performance by one of the greatest tenor saxophonists of time, John Coltrane, supported by a word-class rhythm section. It takes some great musicians to play this music and fortunately we have our own virtuosos in Nashville!
Don Aliquo and Jody Nardone are well-known to Tennessee Jazz & Blues Society fans. Both have appeared at TJBS concerts and have been featured in the "Sessions at Steinway" series. Marcus Finnie is one of the most exciting and drummers around. Joining the "old pros" will be "young lion" Jack Aylor. Jack, currently a student at Columbia University, would be a standout bassist at any age, but his playing is all the more remarkable given his age (19!)
There will be two shows, 6 & 8:30 pm. Tickets are $20 for the general public, $15 for TJBS members, and $15 for high school and college students. ALL SEATS ARE RESERVED. TICKETS ARE ON SALE FROM BROWN PAPER TICKETS: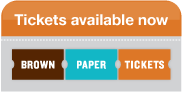 ABOUT THE SERIES
The Great Albums Concert Series shows the incredible talent of Nashville's jazz and blues artists with performances of the greatest jazz and blues albums in history. The series features rare, often first-time collaborations between Music City's most celebrated singers and instrumentalists, tackling live performances of works by artists such as Nancy Wilson, Cannonball Adderley, John Coltrane, Ella Fitzgerald, and Louis Armstrong. Audiences will leave with new knowledge and appreciation of a landmark album, and will understand the greatness of our own artists, as they "step into the shoes" of the most historic and engaging musical artists of the 20th century.
FUTURE PERFORMANCES IN THE SERIES
September 16, "Ella & Louis" with Sandra Dudley & Kevin Whalum
November 5, TBA
PAST PERFORMANCE
The Great Albums Concert Series kicked off with a bang in April of this year, with a presentation of the classic "Cannonball Adderley and Nancy Wilson" recording. Dara Tucker (vocals), Rahsaan Barber (saxophone), and George Tidwell (trumpet) headlined the performance, with Kelli Cox, Roger Spencer, and Bob Harsen in support. The venue was the Nashville Jazz Workshop's Jazz Cave, an intimate listening room with great acoustics and a marvelous vibe. Lauren Vessio and Steve Stokes were on hand and recorded some fantastic audio and video. Enjoy this sample below, and be sure and get your tickets for the next great performance!