Friday, September 16 is the next installment of the new Great Albums concert series produced by the Tennessee Jazz & Blues Society!
The Great Albums Concert Series will present classic jazz and blues albums in their entirety, performed by top local artists.
The September 16 concert will feature the classic recording, "Ella and Louis," by the incomparable Ella Fitzgerald and Louis Armstrong. Headlining the concert will be vocalists Sandra Dudley and Kevin Whalum and trumpeter Rod McGaha. They'll be joined by Bruce Dudley (piano), Andy Reiss (guitar), John Birdsong (bass), and Duffy Jackson (drums).
There will be two shows, 6 & 8:30 pm. Tickets are $20 for the general public, $15 for TJBS members, and $15 for high school and college students. ALL SEATS ARE RESERVED. TICKETS WILL GO ON SALE SEPTEMBER 1 FROM BROWN PAPER TICKETS: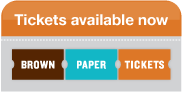 ABOUT THE SERIES
The Great Albums Concert Series shows the incredible talent of Nashville's jazz and blues artists with performances of the greatest jazz and blues albums in history. The series features rare, often first-time collaborations between Music City's most celebrated singers and instrumentalists, tackling live performances of works by artists such as Nancy Wilson, Cannonball Adderley, John Coltrane, Ella Fitzgerald, and Louis Armstrong. Audiences will leave with new knowledge and appreciation of a landmark album, and will understand the greatness of our own artists, as they "step into the shoes" of the most historic and engaging musical artists of the 20th century.
FUTURE PERFORMANCES IN THE SERIES
November 5, TBA
PAST PERFORMANCE
The Great Albums Concert Series kicked off with a bang in April of this year, with a presentation of the classic "Cannonball Adderley and Nancy Wilson" recording. Dara Tucker (vocals), Rahsaan Barber (saxophone), and George Tidwell (trumpet) headlined the performance, with Kelli Cox, Roger Spencer, and Bob Harsen in support. The venue was the Nashville Jazz Workshop's Jazz Cave, an intimate listening room with great acoustics and a marvelous vibe. Lauren Vessio and Steve Stokes were on hand and recorded some fantastic audio and video. Enjoy this sample below, and be sure and get your tickets for the next great performance!