The Tennessee Jazz Blues Society and Steinway Piano Gallery of Nashville announce the next installment of the new interview/performance series, Sessions at Steinway. The event takes place Saturday, April 4, 1:30pm at the Steinway Piano Gallery of Nashville and features saxophonist Don Aliquo.
The new series combines interview and performance, featuring guest hosts and artists whose work enriches Music City's jazz and blues scenes.
The venue is the Steinway Piano Gallery, 4285 Sidco Drive, Nashville, TN 37204. Host and interviewer for this event will be Chris West.
Tickets will be $10 for TJBS members and $15 for non-members. Student tickets will also be available for $10. Tickets will be available at the door and online from Brown Paper Tickets: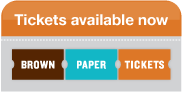 Don Aliquo, in his 15+ years in the Nashville area, has distinguished himself as a master of the saxophone, combining prodigious technique, a seemingly inexhaustible supply of creative ideas, and a smooth tenor sound that seduces rather than shouts. A noted educator, he is Professor of Saxophone and Jazz Studies at Middle Tennessee State University where he also served as the Director of Jazz Studies from 2002-2012.
Don is a native of Pittsburgh, where his father, Don Sr., is also an active and well-respected jazz saxophonist. While in Pittsburgh Don played with many of the city's jazz legends including Roger Humphries, David Budway, Dewayne Dolphin, Jeff Watts, Danny Conn, John Wilson, Joe Harris and many others.
Don Aliquo has been an active and influential jazz artist in the greater Nashville area and beyond. He has released five CD's as a leader, the most recent being 2010's Sun and Shield, with veteran jazz masters Rufus Reid and Jim McNeely, and the dynamic drummer Obed Calvaire.He has also appeared on countless CD's as either a sideman or member of a collaborative project.
Host and interviewer for the session will be fellow saxophonist Chris West. Chris, a creative and versatile player, composer and bandleader in his own right, is a former student of Don's at MTSU, receiving a Masters Degree in Jazz Studies in 2005.
Below is an example of Don's creative playing and composition, in a trio setting with bassist Jonathan Wires and drummer Derrek Phillips.
Sessions at Steinway is modeled after the award-winning series Inside the Actors's Studio, and was conceived by saxophonist and TJBS Vice-President, Rahsaan Barber. It offers audiences the rare chance to hear unique and personal accounts of life both on and away from the stage. The "sessions" will include short performances and a Q&A segment for audience interaction.