The Tennessee Jazz Blues Society and Steinway Piano Gallery of Nashville announce the next installment of the new interview/performance series, Sessions at Steinway. The event takes place Saturday, March 7, 1:30 pm at the Steinway Piano Gallery of Nashville and features vocalist Dara Tucker.
The new series combines interview and performance, featuring guest hosts and artists whose work enriches Music City's jazz and blues scenes.
The venue is the Steinway Piano Gallery, 4285 Sidco Drive, Nashville, TN 37204. Host and interviewer for this event will be Rahsaan Barber.
Tickets will be $10 for TJBS members and $15 for non-members. Student tickets will also be available for $10. Tickets will be available at the door and online from Brown Paper Tickets: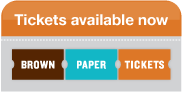 A Nashville-based singer-songwriter, Dara Tucker has three CD's to her credit and has performed all over the country, at venues including New York's Blue Note, Snug Harbor, the San Jose Jazz Festival, and Sculler's in Boston.
Last year Dara Tucker released her third studio project, The Sun Season. Ten on the twelve tracks were original tunes, and featured musicians on the album included pianist Helen Sung, drummer Donald Edwards, guitarist Peter Bernstein, bassist/producer Greg Bryant, and horn players John Ellis and Alan Ferber. The CD has garnered critical praise, and a look at the video preview for the project shows why:
Next month's program: Saturday, April 4, 1:30pm. Saxophonist Don Aliquo is interviewed by Chris West
(note: the guest originally scheduled, Jeff Coffin, is unavailable due to a schedule conflict)
Sessions at Steinway is modeled after the award-winning series Inside the Actors's Studio, and was conceived by saxophonist and TJBS Vice-President, Rahsaan Barber. It offers audiences the rare chance to hear unique and personal accounts of life both on and away from the stage. The "sessions" will include short performances and a Q&A segment for audience interaction.