The Tennessee Jazz Blues Society and Steinway Piano Gallery of Nashville announce the next installment of the new interview/performance series, Sessions at Steinway. The event takes place Saturday, December 6, 1:30 pm at the Steinway Piano Gallery of Nashville and features acclaimed drummer Chester Thompson.
The new series combines interview and performance, featuring guest hosts and artists whose work enriches Music City's jazz and blues scenes.
The next performance in the series will take place Saturday, December 6 at 1:30 pm at the Steinway Piano Gallery, 4285 Sidco Drive, Nashville, TN 37204.
The guest artist will be legendary drummer Chester Thompson. Chester, now a Nashville resident, is noted for his work with Weather Report, Frank Zappa, Genesis, and Phil Collins. Chester's name is found on lists of the world's greatest drummers. He maintains an active teaching, performing, and touring schedule, and is working on a second CD with his trio (The Chester Thompson Trio, with Joe Davidian, and Michael Rinne).
This event will offer a rare glimpse of the life and career of a world-class musician who has been part of jazz and rock-and-roll history. The audience will also be treated to examples of Chester's drum artistry.
Host and interviewer for this event will be drummer Nioshi Jackson.
Tickets will be $10 for TJBS members and $15 for non-members. Student tickets will also be available for $10. Tickets will be available at the door and online at: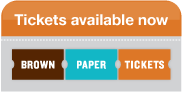 Sessions at Steinway is modeled after the award-winning series Inside the Actors's Studio, and was conceived by saxophonist and TJBS Vice-President, Rahsaan Barber. It offers audiences the rare chance to hear unique and personal accounts of life both on and away from the stage. The "sessions" will include short performances and a Q&A segment for audience interaction.
(photo: Bo May)