The Tennessee Jazz Blues Society and Steinway Piano Gallery of Nashville announce the next installment of the new interview/performance series, Sessions at Steinway. The event takes place Saturday, June 6, 1:30pm at the Steinway Piano Gallery of Nashville and features pianist/arranger/composer Bruce Dudley.
The new series combines interview and performance, featuring guest hosts and artists whose work enriches Music City's jazz and blues scenes.
The venue is the Steinway Piano Gallery, 4285 Sidco Drive, Nashville, TN 37204. Host and interviewer for this event will be Evan Cobb.
Tickets will be $10 for TJBS members and $15 for non-members. Student tickets will also be available for $10. Tickets will be available at the door and online from Brown Paper Tickets: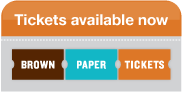 Bruce Dudley has been a major part of the city's jazz scene since coming to Nashville in the late 1990's. He has performed at festivals throughout the U.S. and Canada, and has performed with major artists including Herb Ellis, Eddie Daniels, Marvin Stamm, and Kenny Werner.
Bruce's groups include a jazz septet as well as a "double quartet" (jazz quartet plus string quartet) for which his arrangements and compositions have received rave reviews. His recordings include the 2012 release, The Solo Sessions, 2010's Mostly Monk, and a trio CD, Semblance.
An educator as well, Bruce serves on the faculty of Belmont and Vanderbilt Universities. In 2010 he received a Doctorate of Musical Arts degree in Jazz Studies from the University of Colorado – Boulder. His dissertation, "Cultural Osmosis as Portrayed in Duke Ellington's Far East Suite," included primary source research at the Ellington Collection at the Smithsonian.
Host and interviewer for the session will be saxophonist Evan Cobb. Evan, a native of New Jersey who studied at Chicago's Norwestern University before moving to Nashville, is involved in diverse projects. These include teaching at the Nashville Jazz Workshop and managing their monthly jam session, summer jazz camp, and youth scholarship program; and curating the monthly jazz brunch at Acme Feed & Seed. He also finds time to perform music from jazz to funk to symphonic, with groups as diverse as the Nashville Jazz Orchestra, Nashville Symphony, and Charles Walker and the Dynamites. Evan's 2012 CD, Falling Up, has received extensive airplay and critical acclaim, and includes this month's guest, Bruce Dudley, on piano.
---
Sessions at Steinway is modeled after the award-winning series Inside the Actors's Studio, and was conceived by saxophonist and TJBS Vice-President, Rahsaan Barber. It offers audiences the rare chance to hear unique and personal accounts of life both on and away from the stage. The "sessions" will include short performances and a Q&A segment for audience interaction.
Next in the series:
July 11, Denis Solee
August 1, Roland Barber
September 12, Annie Sellick